Tính năng Web Hosting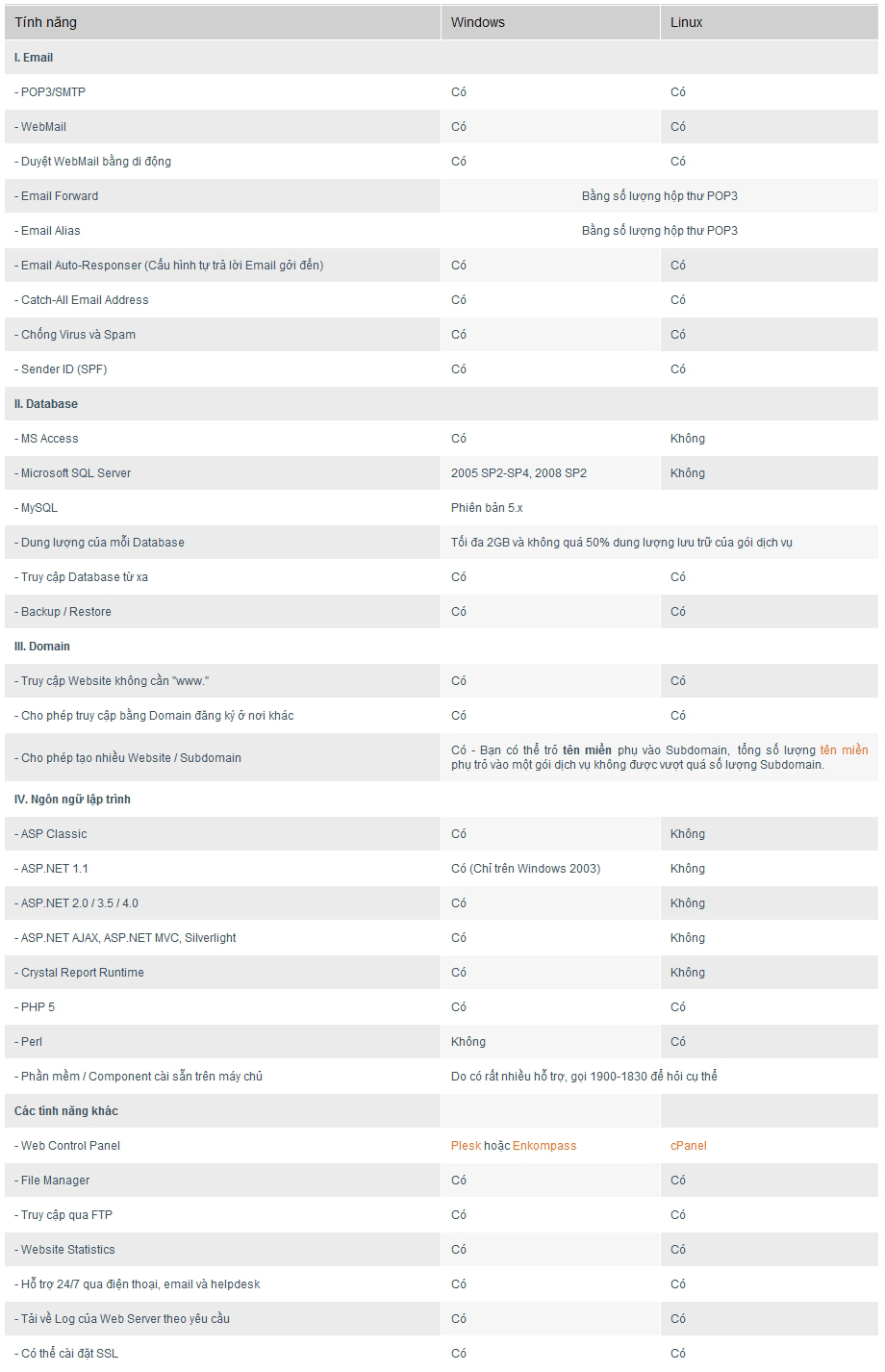 Trình quản lý website
Close
Page Management

Within our system you can quickly and easily edit, add, position and remove pages aswell as sub pages. Simply click on the page you would like to edit or the pencil icon and you will be taken to the editor for that page.

You can also add mulitple pages to your website if you have a whole new section you need added. You also have the ability to preview your page from within the CMS rather than having to open a seperate browser window or tab.

If you want to add a page but not set it live straight away then you can simply select a date you would like that page to appear. If you would like to temporarily remove a page you can click on the globe icon which will not remove the page but hide it on the website so it can't be seen by visitors.

Editing Content

Editable areas of the page appear within the editor section of the page. Text can be entered into this box and formatted. The EvoCMS editor provides you with the most commonly used functions that you would find from a desktop editor like Word.

By using the EvoCMS editor you can write text, format it, add images, create links, create tables plus much more.

From this page you can also use the tabs across the top of the page to edit buttons, video and header banners to give you complete control over the look and feel of your website.

Also on this page you can edit your search engine titles, description and keywords enabling you to tweak your SEO depending on the information on that particular page.

Image Manager

Inserting images onto your website is very simple. Just click on the 'Insert Image' icon on the editor toolbar and a popup window called 'Image Properties' will appear showing you all the folders that are setup for your website.

You can either select an image you have already uploaded or click on the upload tab to upload one directly from you desktop.

There are many image settings you can use such as changing the image sizes, changing the alternative text, adding a caption to appear under the image aswell as setting the alignment of the image on the page.

Product Catalogue

If your EvoCMS includes an online shop then an ecommerce tab will appear in your CMS allowing you to add, edit and position your products.

This module works in a similar way as 'Page Management'. If you would like to edit your product details just click on the title of the product or the pencil icon. This will take you to the product detail page where you have all the features you need to maximise sales on your website such as the related product selector, sale prices, product options and much more.

If you have the ecommerce module enabled on your CMS you also have a comprehensive filtering system so you can quickly find the product you need to edit. This is especially useful for clients that have 1,000's of products on their website.

Order Management

The order management module will automatically appear in your CMS if you have an online shop.

This area allows you to process the orders you receive on your website. There are various states an order will go through such as Open/New, Pending Payment, Dispatched and Refunded. These can all be set by you within the CMS to archive your orders efficiently.

Once you click on an order not only does it contain all your customers details and delivery information but you can also notify the customers of any delays or special promotions you are currently running.

EvoCMS will auto generate formatted invoices and packing labels with your logo on for you to print off and use when your items are shipped to your customers.

User Privileges

There are various levels of user management you can setup within EvoCMS that allows you to decide what modules can be edited by collegues.

You can set up new accounts in a matter of seconds to allow a user to just edit pages for example and not to view the order managment part of the CMS.